The Cultural Battle of Our Lifetime, Meet Our New Grantees
July 29, 2021


4

minute read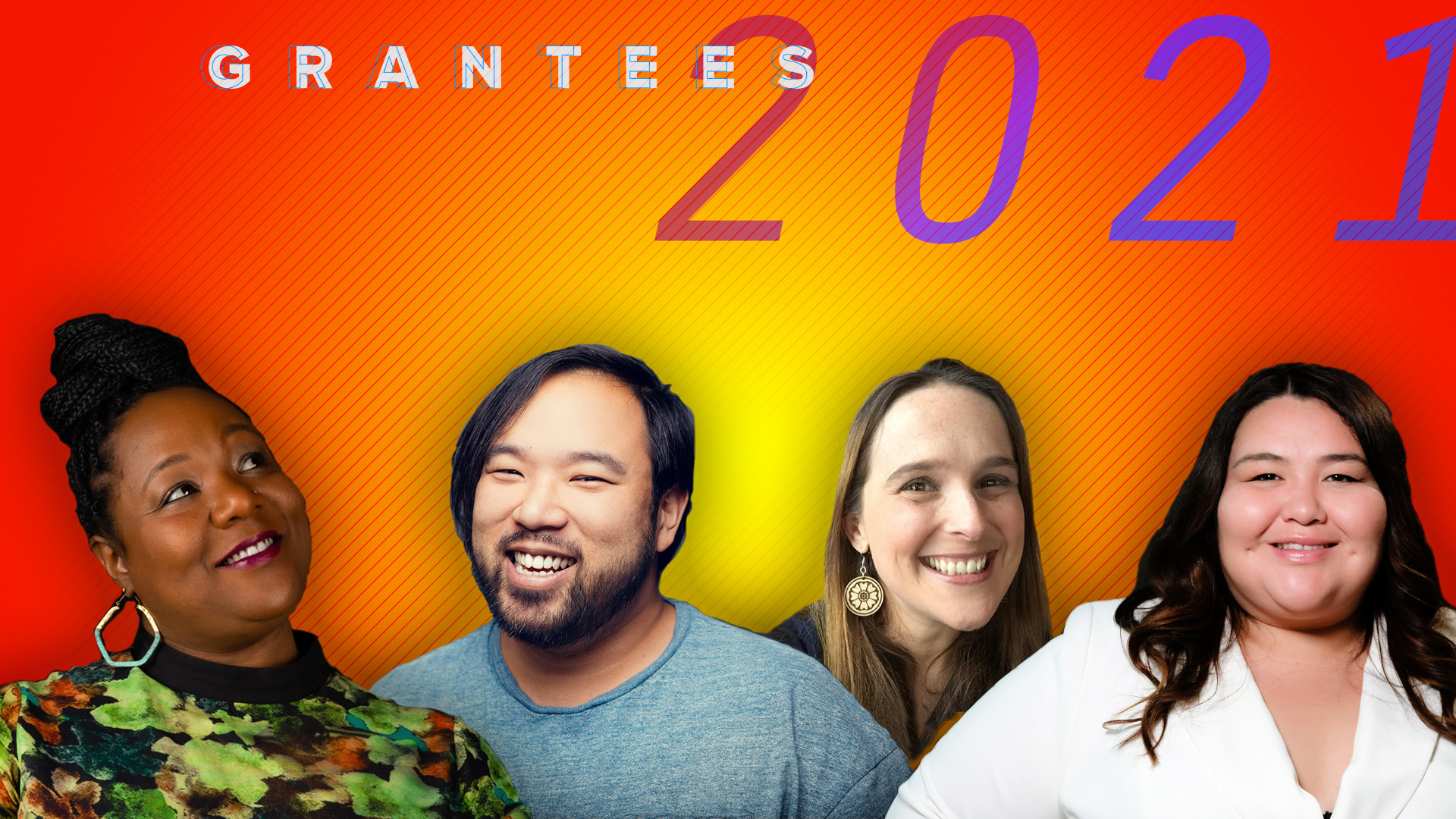 Everyday, the Pop Culture Collaborative team works with our partners to move closer to our North Star: a robust, well-resourced pop culture for social change field that has the resources they need to unleash abundant thinking, inspire deeper bonds across our differences, and spark deep yearning in millions of people to co-create a just and pluralist society.
When we launched the Becoming America Fund in 2020, we knew that philanthropy could do more to support the pop culture for social change field to proactively work towards this vision.
Our grantees, funding partners, and staff also recognized that the White nationalist movement goaded on by political leaders who legitimized it, and an election that fueled its expansion was strategically investing in narrative infrastructure and cultural strategies designed to undermine the social justice movement's work to advance just systems and pluralist culture.
These strategies fan the flames of distrust, divisiveness, and hate that have threatened to engulf American culture and imagination in recent years. Disinformation in the form of memes, videos, news stories, and posts that move like wildfire across our newsfeeds and messaging apps is designed to squelch the truth of this country s origins, de-legitimize our racial and gender justice movements, and obfuscate the realities around issues from immigration to climate change. Hysteria around Critical Race Theory is intentionally being contrived in order to stall our collective movement towards reckoning, healing, accountability, and justice. In a coordinated effort, state governments are working to enact memory laws that will make it illegal to tell the truth about the traumas of our past.
Make no mistake, we are in the cultural fight of our lifetime.
This is why the Pop Culture Collaborative is committed to resourcing the field on two fronts. First, we support grantees who are building out narrative infrastructure and a new center of narrative power across social justice movements, pop culture industries, the digital landscape, and other arenas that help millions make meaning. Second, we support grantees to contend with toxic narratives at the idea and emotional level, steadily seeding a more powerful vision for the pluralist society we are capable of becoming.
And so, it gives us hope and fills us with pride to announce our Spring/Summer 2021 grantee partners. We invite you to review this amazing group of grantees below as they collectively help us move towards our just and pluralist future.
Warmly,
Bridgit Antoinette Evans, Chief Executive Officer
Tracy Van Slyke, Chief Strategy Officer
Rupa Balasubramanian, Vice President of Field Resourcing
Meet Our Grantees
Our BECOMING AMERICA grantees help to unlock the public s imaginations of who we are, how we understand each other, and the potential of the pluralist society we are capable of becoming. Joining more than 50 additional Becoming America grantee partners, are:
Amber Abundance Productions. Produced and held the first digital screenings of Amber J. Phillips Abundance, a short film in three parts Fat, Angry, and Queer exploring what it means to exist in this world as a Black, fat, queer person.
Center for Working Families. Hosted Recovery Recess, organizing artists and micro-influencers to advance narratives and build public urgency for the Thrive Agenda, a blueprint for the future that tackles the multiple crises we face economic inequality, public health, racism, and climate change.
Center for Media and Social Impact, American University. Developing a Live Kindness Comedy Show as part of its Radical Kindness Initiative, which merges creative comedy and grassroots organizing to bring people together through laughter.
ReThink Media. Creating a new narrative for the 20th anniversary of 9/11 by partnering with WikiEducation to train 20 diverse scholars to update and correct the highest trafficked Wiki pages about the September 11 attacks.
Walking Iris Media. Created and launched the May 19th Project, an AAPI Solidarity social media content and distribution campaign aimed at advancing the narrative of solidarity during May, AAPI Heritage Month.
To see the powerful storytelling of all our Becoming America network grantee partners, be sure to check out the Becoming America Story Portal.
Our NARRATIVE INFRASTRUCTURE grantees are collectively building a new center of narrative power. Our Spring-Summer 2021 grantee cohort includes:
The Barcid Foundation. Creating talent pipelines, learning and skill-building programs, and access to employment for Native film and television artists
BlackStar. Hosting an inaugural Music in Cinema Fellow to design programs that support bringing a diversity of musicians into the cinematic space
The Center for Cultural Power. Accelerating the power of immigrant, refugee, disabled, and/or trans emerging television writers through the Artists Disruptors Fellowship Program
Color of Change Education Fund. Advancing long-term pop culture narrative change strategies that reshape dominant narratives and shift cultural norms for Black communities
Department of the Future. Building out the vision, frameworks, and roadmap for the burgeoning Empathy Tech field
Fandom Forward. Working to activate an intra-fandom network-weaving project in partnership with Black Girls Create
Gender Justice Entertainment Hub. Organizing an expanding community of entertainment and BIPOC gender justice leaders to support new collaborations and narrative change opportunities
IllumiNative. Amplifying Native voices, stories and issues using research, narrative and culture change strategies, movement-building and organizing
Into Action Lab. Exploring how to seed new narratives on social justice issues within digital-based cultural communities
The League. Developing a network of Black, Indigenous, Women of Color (BIWOC) leaders from within media, brands, and entertainment
Starfish Accelerator. Launching a second cohort of six mid-career BIPOC artists to develop, produce and disseminate their own creative IP
Think Tank for Inclusion and Equity. Empowering underrepresented television writers to transform the industry into one in which all writers and all stories can thrive
United We Dream. Advancing long-term pop culture narrative change strategy to develop a new understanding of immigrant justice as racial justice, anchored in love, pride, abundance and collective care