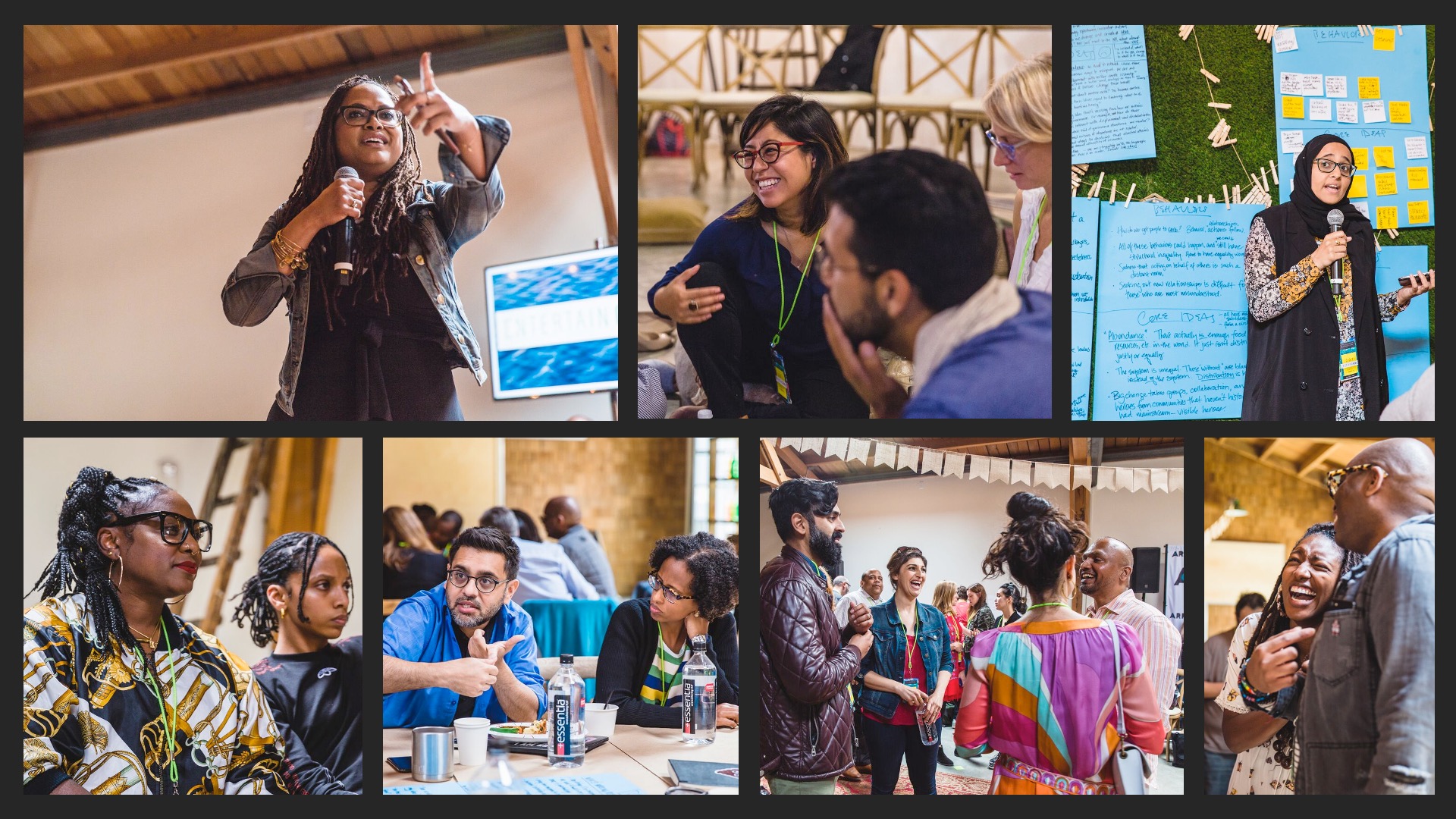 Pop Culture Collaborative grantee partners are imagining, creating, and collaborating to change our culture and we are proud to work with them as we seek to increase the American public's desire and demand for a pluralist society rooted in justice.
The Collaborative's grantees are most often working in one or a combination of these sectors: social justice movement building, entertainment and/or the arts, advertising and brands, journalism, academia, digital content (online and/or video), science and/or technology, immersive and/or experiential media, and/or pop culture communities (e.g., fandoms). That said, we welcome relevant ideas and approaches from any sector.
In partnership with the Pop Culture Collaborative, our grantee partners:
Commission and/or develop creative work that excavates and illuminates who we are as a nation and who we yearn to become.
Build critical pieces of new and evolving narrative infrastructure, and establish and/or strengthen field-based networks.
Produce groundbreaking culture change research, including audience research and industry research.
Design and/or implement long-term mass audience narrative and culture change strategies that sit at the intersection of pop culture and social change, particularly those that emerge from collaboratively designed narrative systems.
Develop and/or advance innovative mass audience activation initiatives and campaigns that seek to transform toxic narrative environments into ones powered by pluralist mental models, behavioral norms, and cultural values.
To support additional learning about the Collaborative community and our grantmaking, past and current grantee partners can be viewed and sorted into the following five priority grantmaking areas and by additional strategy tags. We invite you to explore our grantee community and hope this opportunity makes for a rich discovery experience.