Meet our grantee:
Jolt Initiative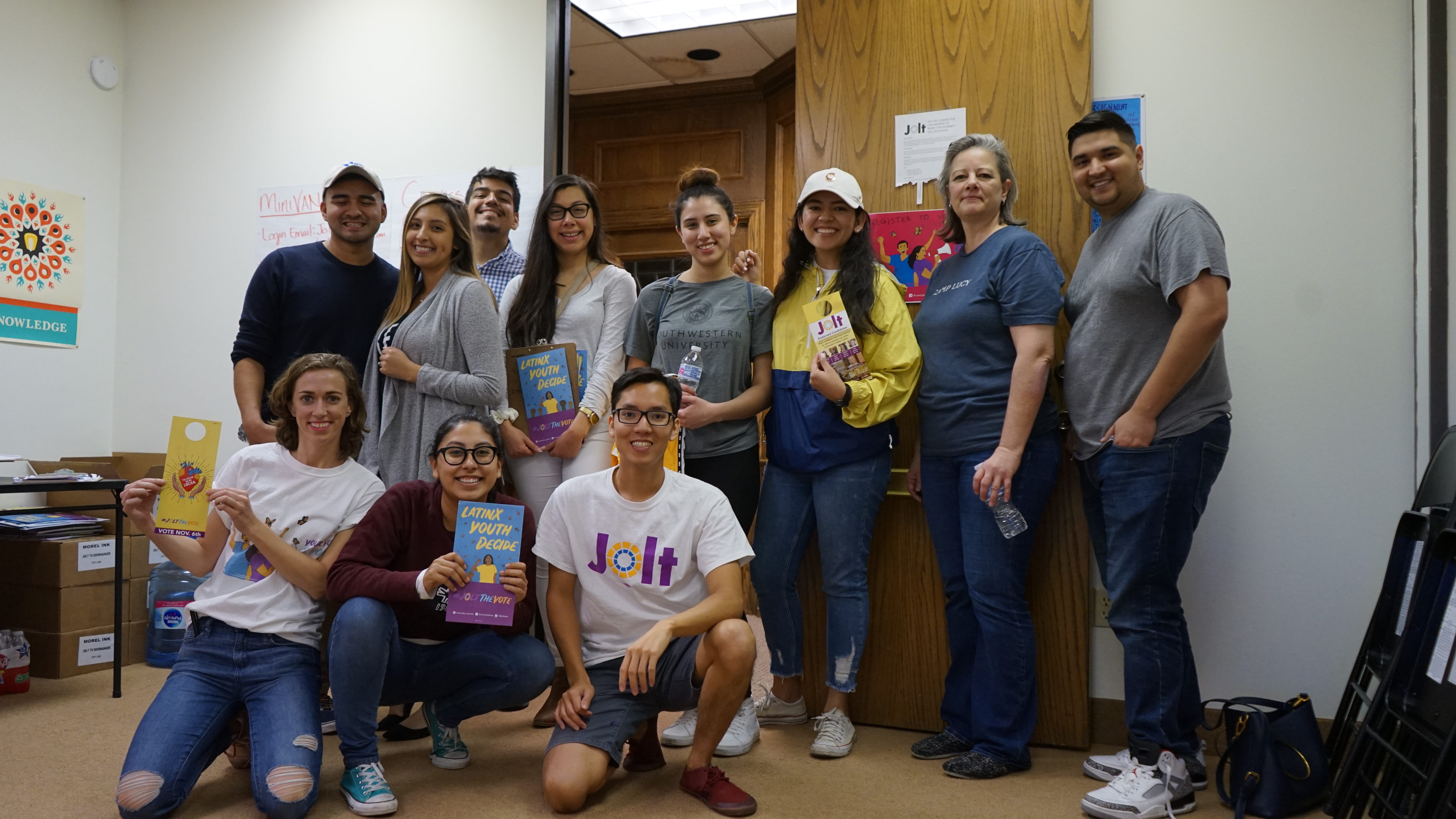 Jolt Initiative is a Texas-based, Latino-focused grassroots organization that increases the civic participation of Latinos to build a stronger Texas and democracy. Jolt was launched after the 2016 election with a mission to increase the civic engagement, power, and leadership of Texas's Latinx population by building a movement that shifts power to working people and communities of color.
With this grant support, Jolt will build a team of culture change strategists and cultural organizers for their two-year #QuincePower culture change campaign, which aims to engage young Latinas as cultural influencers and leaders in their family and friend networks, and ultimately, to build a culture of voting among Latinos in Texas. A cherished rite of passage for young Latinas, quinceañeras honor their transition from girlhood to womanhood and their future duties and responsibilities to family and community.
With millions of mixed-status immigrant families in Texas, Jolt Initiative wants to show young Latinas that through #QuincePower and the power of their vote, they can help protect their families. This work builds on Jolt's efforts to harness Latinx culture to uplift stories, resist dominant narratives that paint Latinos as dangerous outsiders, transform people's ideas about what it means to be American, and create cultural traditions that shift the community narrative from impotence to power and transformation. Ultimately, Jolt aims to mobilize tens of thousands of young Latinos in Texas as cultural influencers in their families and communities and expand people's imagination about what is possible.
For more information, visit the website.
"In Texas, we dream big, because we are big and we are determined to chart a new future for our country and state. Latino youth hold the power in their hands to not only change the politics of Texas, but the country." – Cristina Tzintzun Ramirez, Founder and Executive Director