Pop Culture Collaborative Launches Becoming America Fund
July 28, 2020


3

minute read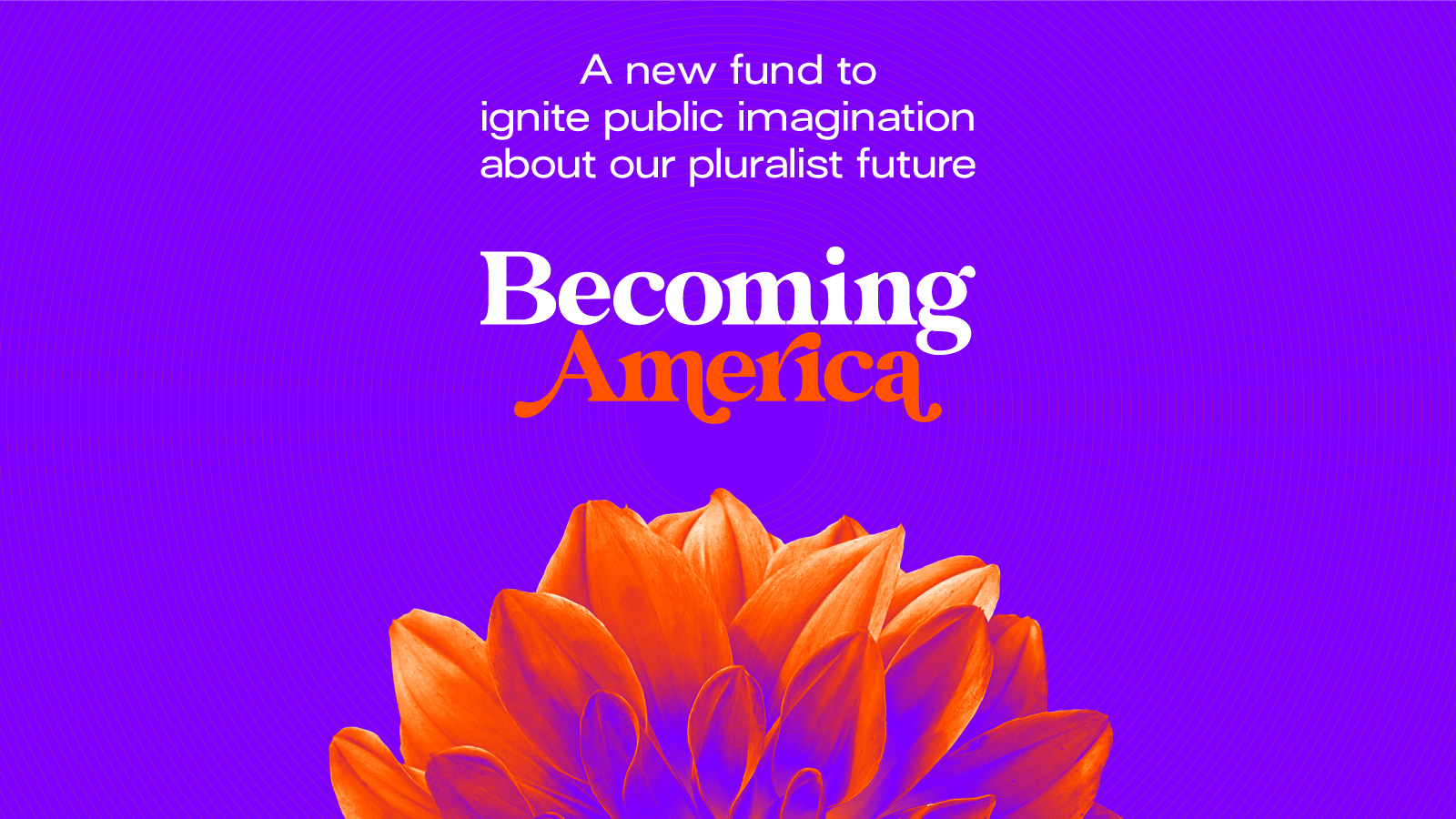 Pop Culture Collaborative Launches Becoming America Fund, supporting artists and activists to build public imagination around our collective future 
Initial $3.5 million will support artists, entertainers, and activists in creating change-inspiring pop culture content for this once-in-a-generation moment; first round of grantees announced
Press Contact:
Prerana Swami
prerana@ellecomm.com
July 28, 2020 (NEW YORK CITY) — Today, the Pop Culture Collaborative announces the Becoming America Fund, launching as an initial $3.5 million year-long initiative, designed to support pop culture artists, entertainment companies, and social justice movements to take hold of the cultural moment sparked by a global pandemic and the Black Lives Matter uprisings to inspire Americans to work together to create a pluralist nation in which everyone belongs. With the launch of this multi-million dollar fund, sourced by 11 major foundations, including additional support of $1.3 million from Open Society Foundations, the Collaborative is also announcing a first round of grants to more than two dozen new pop culture content projects, artist and activist leaders, audience research projects and more. 
The Becoming America Fund brings together entertainment, philanthropic, and social justice leaders to immerse millions of people in a galvanizing story of the pluralist nation we are becoming. The Fund supports artists, creative companies, social justice organizations, cultural organizations, consumer researchers, and cultural strategists who are calling on Americans to reject the exclusionary systems that define our country's past and present, and embrace the transformative ideas that can shape our future.
The Fund centers the innovation of Black and Indigenous people, People of Color (BIPOC), immigrants, and Muslim communities, focusing on women, trans, nonbinary, queer, and disabled artists, influencers, activists, and thought leaders. Becoming America is especially timely given the culture war currently being waged by many of our national and local political leaders against these communities—many of whom are marching for their lives while disproportionately reeling from the trauma of the COVID-19 pandemic. 
"The current cultural and political climate—designed to divide and powered by toxic hate—has severely stunted our collective ability to imagine a better future," says Bridgit Evans, Executive Director of the Pop Culture Collaborative. "Artists and activists, working together, are uniquely equipped to help millions of people restore the expanse of our imaginations, let go of the white supremacist, patriarchal values of our nation's origins, and bravely step onto the path towards a future defined by just systems and pluralist culture. We are capable of becoming something new in America, and the pop culture for social change field will tell the story of how we get there."
The fund will support content production and distribution projects intended for mass audiences, including digital fiction and nonfiction videos, podcasts, multi-platform story experiences, games, pop songs and music videos, culture change campaigns, fandom activations, and direct investments in artists and social movement leaders who are helping audiences expand their imagination of what's possible. These projects will be bolstered by grants supporting live audience research and critical field infrastructure that encourage coordination among artists and social movements.  
Becoming America grantees are already making waves on the national conversation. Earlier this month, the Daveed Diggs-narrated video "What to My People is the Fourth of July?"—produced by Offside Productions and released in partnership with the Movement for Black Lives—has been viewed more than 5 million times. The Time Is Now, the rapid response strategy launched by the Indigenous-led narrative change collective IllumiNative, contributed to the successful campaign to inspire Washington D.C.'s NFL team to change its name.  
"Entertainment industry leaders, cultural strategists, and social justice movements are successfully changing the narrative around the most vital issues of today: racial justice, immigrant rights, gender and trans equity and more," says the Pop Culture Collaborative's Strategy Director, Tracy Van Slyke. "These visionary leaders are ready to meet this cultural moment, and the Becoming America Fund is ready to support them."
The Becoming America Fund, developed and launched by the Pop Culture Collaborative, is supported by its Managing Partner network, philanthropic donors including Ford Foundation, General Service Foundation, JPB Foundation, Luminate, Nathan Cummings Foundation, Novo Foundations, Open Society Foundations, Robert Wood Johnson Foundation, Unbound Philanthropy, W.K. Kellogg Foundation and an anonymous donor.  Supplemental funds have also been contributed by Open Society Foundations ($1.3 million).
"As a nation, we are immersed in an historic moment of reckoning. We in philanthropy must do more to transform harmful narratives that have distorted the humanity and dignity of our communities," says Alvin Starks, director of Open Society Foundations' Equality Team. "We are excited to partner with the Pop Culture Collaborative's Becoming America Fund to support the pop culture storytellers, social justice organizers, and cultural strategists who truly are shaping public imagination about what is possible in America."
The Pop Culture Collaborative is distributing an initial $3.5 million in grants in 2020. Grants range from $30,000 to $200,000. The Becoming America Fund will continue to grow, with subsequent grant rounds to follow later this year and into 2021. 
Learn More About the Becoming America Fund's Grantee Projects
###